If you're having trouble viewing this email, you can see it online.

We are grateful for you!
Happy Thanksgiving from Mothers Trust Foundation!
November 2021
In this Issue:
From the Director

Happening now! How YOU make a difference

Service News - Video!

Coming Soon - Annual Appeal
Dear Friends of MTF,
We have much to give thanks for as we move into this holiday season! Thanks to the Lake Forest/Lake Bluff Artisan Guild members for supporting MTF through their French Market event and for all that volunteered on our behalf. It was a wonderful way to kick-off our holiday shopping!
Thanks to the Dueringer family for their dedication to keeping families warm this winter and being the driving force behind the MTF Teens Coat Giveaway for 9 consecutive years! Thank you to Waukegan Community Bank for being our sponsor!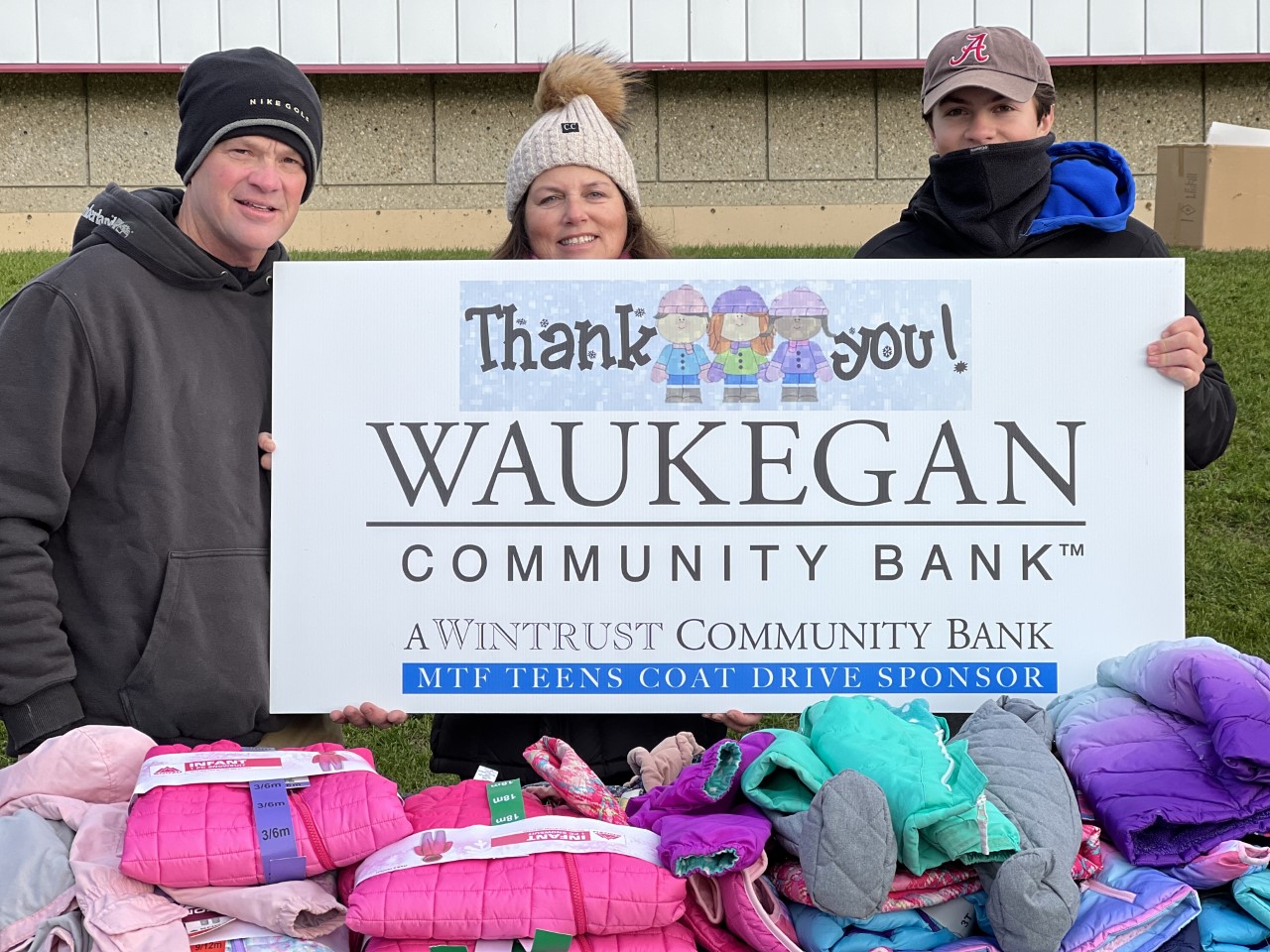 Over 650 people received coats and winter gear! Thanks to all that donated and all that volunteered!

As the year comes to a close, we are forever grateful to our donors! Without your trust in us and your generous hearts, we could not be the resource that we are for social workers in Lake County working to support the children and families they serve.
Happy Thanksgiving!
Paula
The Lake Forest Station Pop-Up Shop returns this holiday season!
The doors will open for shoppers on November 24 and continue through December 30. Mothers Trust Foundation will have Recipe for Good gift bundles including a yummy family recipe from our founder, Barbara Monsor as well as our Giving Tree for shoppers to give gifts that give back!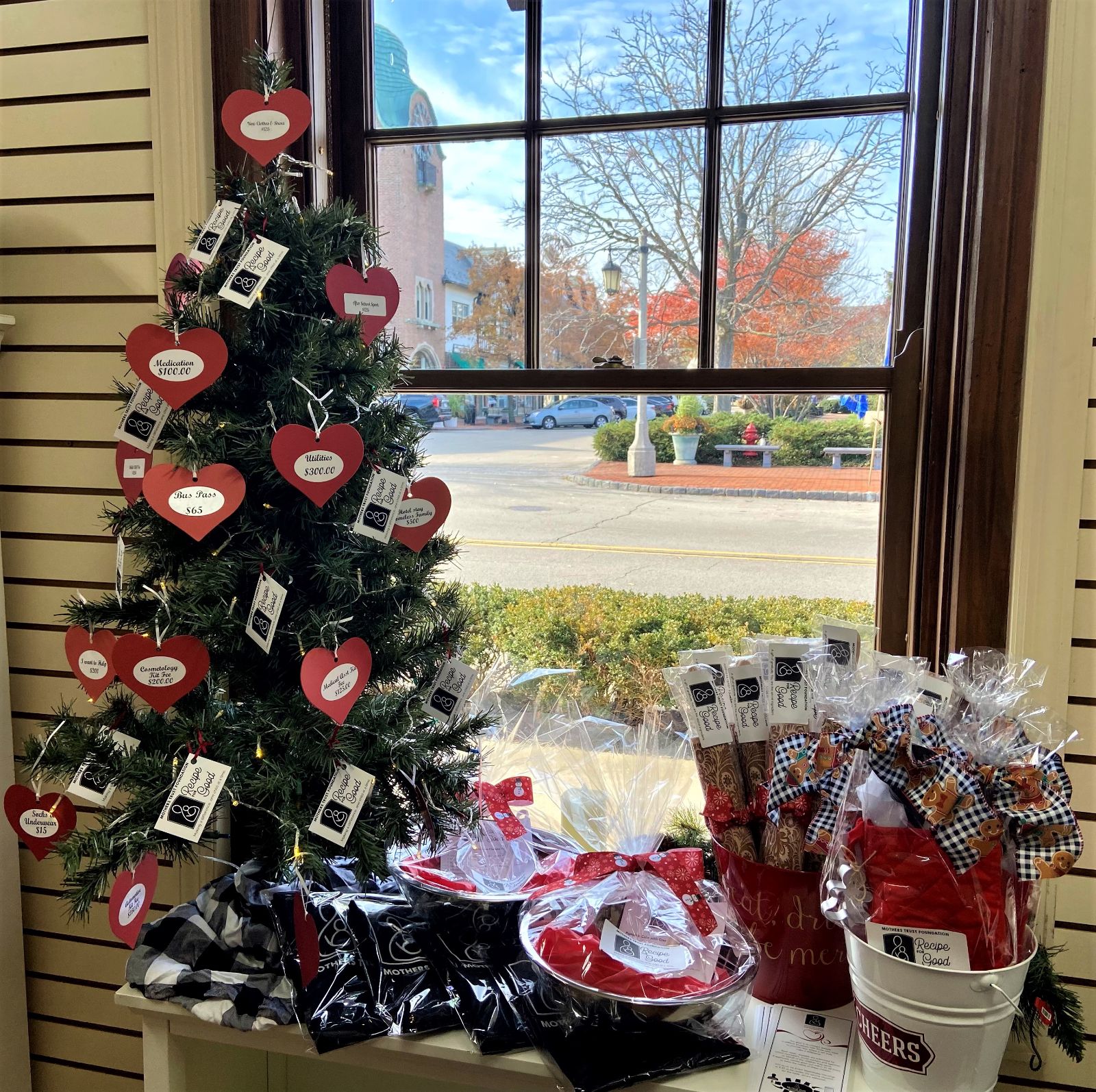 Shopping hours are Thursdays, Fridays and Saturdays
from 11 a.m.-5 p.m. MTF volunteers will be working on
Friday, December 3 and Thursday, December 16.
Please stop by and say hello!
How MTF grants make a difference...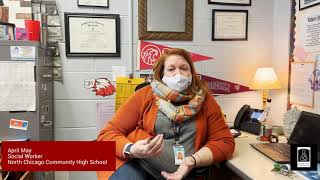 Click on the image and hear April May, a counselor at North Chicago Community High School, tell how a MTF grant impacts a family
2021 Impact at a Glance
Children impacted
by MTF Grants
Children that received grants for eye exams and new glasses
Children that received a grant to play a sport or take music lessons
1,931
41
63
You are always invited!
Please join us any Wednesday at 9:30 a.m. via Zoom to review the weekly grant requests and see how MTF grants are truly making a difference...one child at a time!
To receive a Zoom invitation for a Service Meeting or learn more about MTF, visit our website at motherstrustfoundation.org.
Coming soon...

Our Year-End-Giving Appeal begins soon! Watch for our Giving Tuesday video and other videos sharing our mission as well as our mailings and emails!

We hope you will consider an end-of-year gift to MTF and the hope which goes with it to improve the life of a child or family in need. 'Tis the season of giving!

MTF receives Medline Community Impact Grant

MTF is thrilled to have received a grant from Medline for the first time! Thanks for being our newest corporate partner!